Matériel pour fabrication de monture sur mesure


Frame's maker workshop Logic Frame
Select the products you need and have an estimate
The machine
This little CNC is building in France
Her size (40x40x40) is adapted for frame's cutting and small's workshops.
This specific design was created to be showed in shops.
It's selling with
The software Logic Suite
to have many options
- Cutting and engraving faces and temples to make tailored's frames.
- Cutting solar clips
- Cutting and engraving lenses
Manufacturing frames, cuttin and engraving acetate, horn, or wood's faces and temples
Really easy to use and build to make infinity of tailored's frames
Perfectly adapted for this type of work, the software had all the options to draw and to take measures.
You can start to draw on white page or reproduce a shape with some shapes saved. You can import your drawing too if you work on another software.
Somes minutes are just necessary to understand the software
The functions
Cutting acetate and horn's plates and temples. You can drill other material if you have the good tools.
Engraving plates and temples
Cutting Solar clip
Cutting lenses
We tested, selected and made differents tools to simplify the process to make a frame.
The Toupie is using to make the groove and to cut the angles arround the frames. So, this machine is really necessary.
Appareil à former le pont is a machine to shape the bridge and curve the face
Optilime is important to make a perfect adjustment between face and temple
the polishing machine with trumblr make uniform the sanding and polishing of frames
L'appraeil a couper les branches is using to cut the temples with angle
The polishing machine is an ideal tool to finishes, it can remove the trumbler but youll work longer on it
The devices to take the measures of nose are really important to make a frame
And a lot more tools to create your frame easyer.
Come to discover those at our shop in Paris. We organize training day or demonstration for free.
---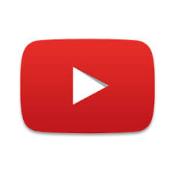 ---
PTo have more informations on the workshop, you can contact us by email
or download directly here with the purchase order